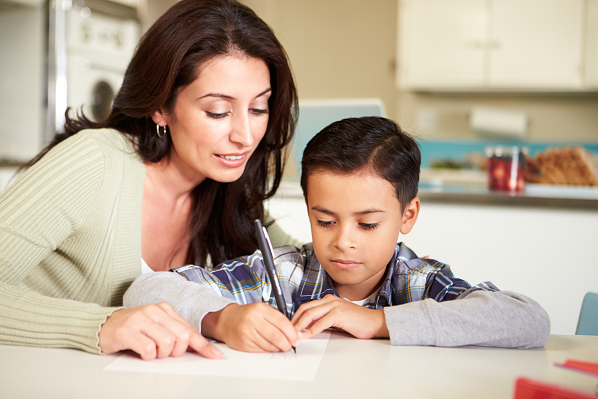 Learning at home can be difficult for English Language Learners (ELLs) or children with Spanish-speaking parents. Over 12 million children in the United States speak a language other than English at home. That is roughly 22% of children in our nation's school system. In the United States, there are three versions of instruction for ELLs: transitional bilingual programs, dual language programs, and Spanish immersion programs. Thanks to programs as such, Spanish-speaking parents are able to be more involved in their children's education and learning.

Here are some tips for Spanish-speaking parents to increase parental involvement while their children are learning at home:


Parents should create a schedule that sets aside specific times for learning. Creating a set schedule demonstrates to children that learning is important and requires practice and dedication.

Encourage parents to create a study-zone in their homes. If they do not have enough space to set a specific area just for study, they can ensure that a certain room of the home is quiet during study sessions.

Suggest that parents read bilingual books with their children. This will help both ELL students and parents build their vocabulary and comprehension skills.

Recommend that parents talk to their children about the world around them. Children can say the word in English and in Spanish.

Advise parents to listen to music in English and Spanish so that their children can gain language skills in both languages.

A great majority of early learning for ELLs comes from their Spanish-speaking parents. Therefore, it is important for teachers to better prepare and equip parents with the background knowledge necessary for helping their children succeed in school. For additional tips and information regarding ELL students and their parents, sign up to receive our
FREE bilingual flyers for parents
. We release five flyers throughout the school year in both Spanish and English. We cover topics ranging from child development, home activities, language acquisition, and brain development.