Title III Funding for Programs with English Learners – An easy-to-understand summary:
Title III Funding for programs for English Learners is funding that comes from the U.S. Department of Education to help English learners. Title III Funding for programs can include a variety of activities but the main goals are:
• To promote parental and community participation in language instruction educational programs for parents and communities of Limited English Proficient (LEP) children;
• To help ensure that children who are limited English proficient, including immigrant children and youth attain English proficiency; develop high levels of academic attainment in English as well as in the core academic subjects;
• To provide State and local educational agencies with the flexibility to implement language instruction educational programs, based on scientifically based research on teaching LEP children that the agencies believe to be the most effective for teaching English.
The Latino Family Literacy Project™ are experts when it comes to working with Title III and Parent Engagement with English Learners. The books used in our programs are meaningful and engaging to Spanish-speaking parents and that's one reason why there is so much to talk about with their children when they do establish a reading routine. The books are also fully bilingual, which affords parents the ability to read in Spanish, and learn English skills right along with their children. We train staff to provide our parent engagement programs at their school sites and set teachers up for success in our Staff Development workshops. To learn more about our programs, watch the various video throughout our website at: www.LatinoLiteracy.com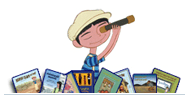 You can find out more about Title III accountability and a bit of history of Title III by downloading the document from the U.S. Department of Education.