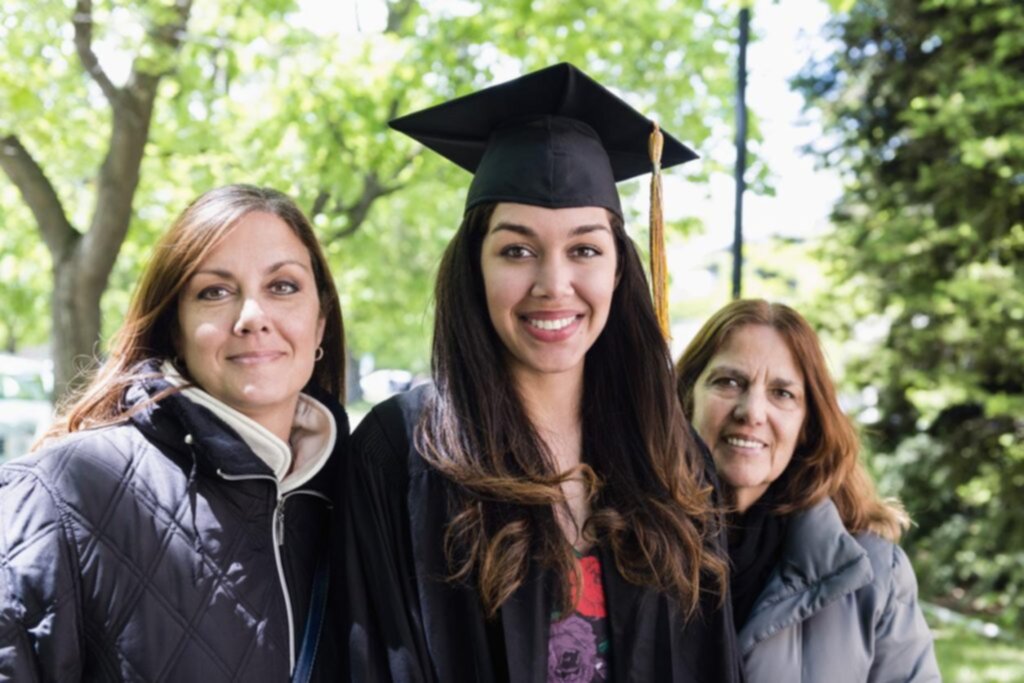 College attainment among Latinos has rapidly changed in recent years, which coincides with the increasing number of Latinos in the public school and college systems.  Furthermore, the Latino high school dropout rate has significantly declined and enrollment in college has increased. Read on to learn about some of the latest research on Latinos and college.
1) High School Dropout Rate
In 2014, the Latino high school dropout rate went from 32% in 2000 to 12% in 2014 (among students ages 18 to 24).  The lower dropout rate indicates that more Latinos are going to college or some sort of vocational school.
2) Greater Enrollment
In 2014, 35% of Latino high school graduates were enrolled in two- or four-year college, which is up from 22% in 1993 (among students ages 18 to 24).  That number totaled 2.3 million Latinos in college in 2014.
3) Four-year Degree
Despite more Latinos enrolling in college, they still lag in comparison to other racial groups when it comes to obtaining a four-year degree.  This disparity is due in part to Latinos being less likely than other racial groups to enroll full-time in an academically selective four-year college.
4) Community College
Nearly half of Latinos that graduate high school attend a public two-year school or community college.  This likely accounts for the lack of bachelor degrees within the Latino community.
5) Less Student Debt
Latinos are less likely to have student debt, as many Latino high school graduates don't attend 4-year colleges.  This also can be attributed to the fact that more Latinos attend community college, which costs less than 4-year programs.
In order for school educators and parents to encourage Latino youth to graduate from high school and to go on to college, they need to understand how to encourage and work with Latino youth.  The Latino Literacy Project offers webinars and in-person seminars that instruct educators and parents on how to support the academic endeavors of Latino youth.