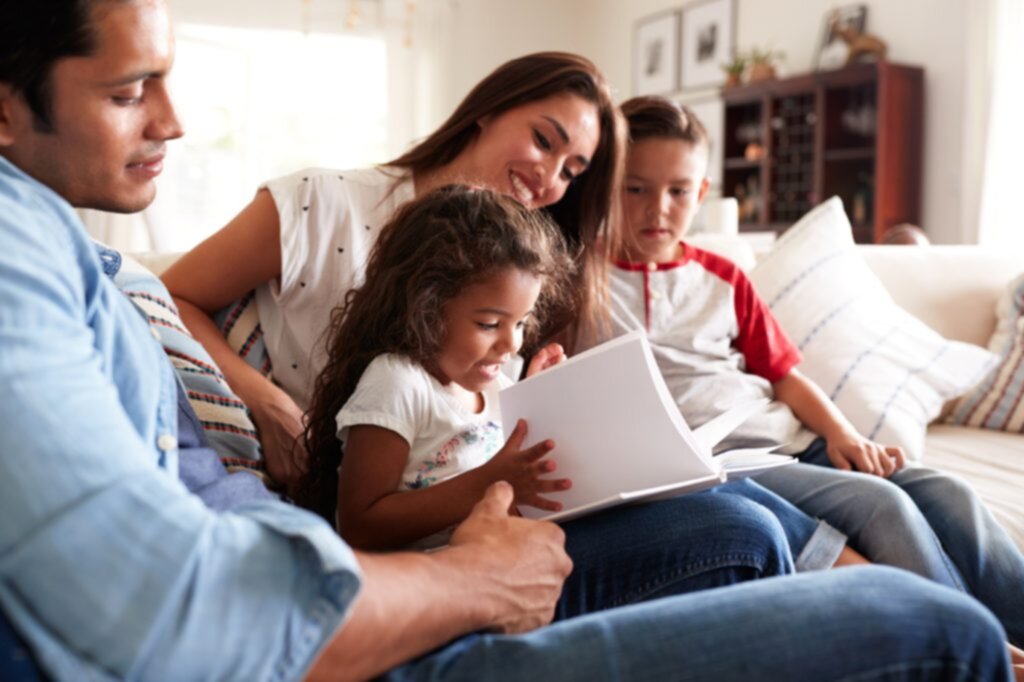 The words parental involvement have changed almost overnight. In a matter of just a few days, many schools closed, students went home to learn remotely, and parents are in charge of overseeing their student's learning at home. Some parents have little or no understanding of technology and lots of parents are scrambling to set up a space for learning in living quarters that often lack enough space to begin with. We hope that parents are encouraged to take it one day at a time and in bite sized efforts. Here are some basic tips for learning at home for teachers to communicate with parents in English or Spanish. DOWNLOAD TIPS HERE.
Read Aloud
Reading aloud to children helps them become stronger readers. Parents can read to their children in Spanish, and fortify language and literacy skills in their native language. Children who have a good understanding of their first language tend to learn English at a much quicker rate. Parents whose children have some understanding of the English language can read bilingual books to and with their child. The parents can read the Spanish sections and the children can read the English sections. This technique is a great way for both parents and children to learn language together and draw on the language knowledge of the family. Fun activities, such as puzzles and word search activities can be fun, especially if they are provided in Spanish and English. DOWNLOAD FREE WORDSEARH HERE.
Know The Power of Conversation
Parents should speak with their children as often as they can. This forms a relationship of trust between parents and children. This gives parents and children a chance to talk about their daily life, news, school, and more. Parents can find words in Spanish that have cognates in English and Spanish so that children can make connections between both languages. Not only does conversation allow parents to discover how their children feel and what they are thinking, but it also helps to strengthen their language skills as a family.
Create a Place and Time for Studying
Having a designated place for studying makes a world of difference in how children learn. When children's surroundings are free from distractions they can focus on learning. Additionally, parents should set a specific time for studying and homework. When parents create a routine, learning and studying become a habit for children. This will help children become disciplined in their learning efforts.

For more tips on how Spanish-speaking parents can be involved in learning at home activities sign up for our free bilingual flyer, which comes out five times throughout the school year. Our flyer features topics such as home activities, child development, language acquisition, parental involvement, and more.