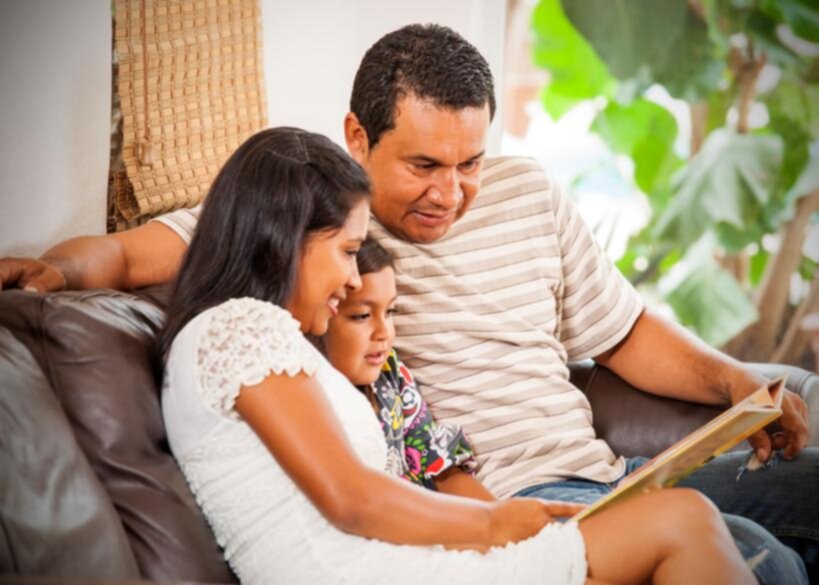 When parents and their children read together, they learn together.  When you use culturally engaging books, it helps Spanish-speaking parents to connect to the literature and characters in the story.  This helps to foster more discussions and language opportunities. In addition, our books have a bilingual vocabulary two-page spread so parents can learn new vocabulary, alongside their kids.
The Latino Family Literacy Project has 20 years experience working successfully with families to engage them with their children's school. By presenting evidence-based and culturally competent training and workshops for principals, educators, paraprofessionals, school staff, the Project is able to help you make a positive difference with Spanish-speaking families with family reading, vocabulary development, reading comprehension, and ESL skills.
Half-day trainings are offered throughout the U.S.  Alternately, we offer online webinars for training on a date and time convenient for you and your school staff.  At the workshop, educators learn to work with parents in establishing an at-home, daily reading routine using colorful books and a culturally competent framework for Family Engagement for academic skills with reading, vocabulary and ESL skills.
Work with the experts to improve and strengthen your Family Engagement for the best possible outcomes!
Watch a District's Testimonial Video