Facts about English Learners (ELs)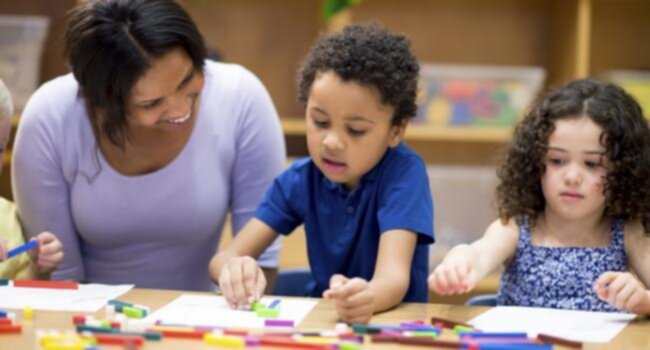 In the last twenty years, the population of ELs has grown significantly throughout the country, says the Colorin Colorado website regarding facts about English learners (ELs). What those working with this unique population needs to know is that they are comprised of a variety of groups whose needs can sometimes vary quite a bit.
   It says to not assume that you know everything about an English learner, as they can vary so much in immigration status, content knowledge, schooling expectations, socio-economic standing and language proficiency.

   NCTE also states that a variety of terms are used to describe these students. Though the name for English learners has differed somewhat over time, they mean, more or less, that it's an active learner of the English language. Some of the different names you will see include: ELL for English Language Learner, ESL for English as a Second Language, EL for English Learner and LEP for Limited English Proficiency.
The Colorin Colorado site says that:
There are about 4.84 million English learners in U.S. schools, totaling approximately 10 percent of students in all public schools.

  About 60 percent of ELs come from impoverished homes in which the parents often have limited levels of education.

  Though English learners attend schools in all 50 states, they are the most concentrated in Illinois, New York, Texas, Florida, Arizona and California. In terms of California, it has a large number of ELs with over 1.5 million and of whom 25 percent make up the K-12 population.

  While some ELs are newcomers and immigrants to the States, the majority are born in the US and, as such, are citizens.

   Migration Policy

provides this next nugget of information when it says that while EL students in the country speak over 150 languages, Spanish is the most common, by far.
In working with Latino English language students for a number of years now, The Latino Family Literacy Project also recognizes that even though they may speak Spanish, they still come in all shapes and sizes and, as such, and that schools need help in effectively responding to their literacy needs.

Through its age-specific parent involvement programs, The Project first trains teachers in a half-day workshop or a 1 ½ hour webinar on educating parents on the benefits of a family reading time program and how to go about establishing a regular routine at home. Results show that nearly all parents follow suit by becoming more involved in their children's education.
Whether it's an administrator, teacher, bilingual aide or parent coordinator who attends one of the evidence-based workshops, it's almost guaranteed to be fun and super informative! For more information, please contact The Latino Family Literacy Project.