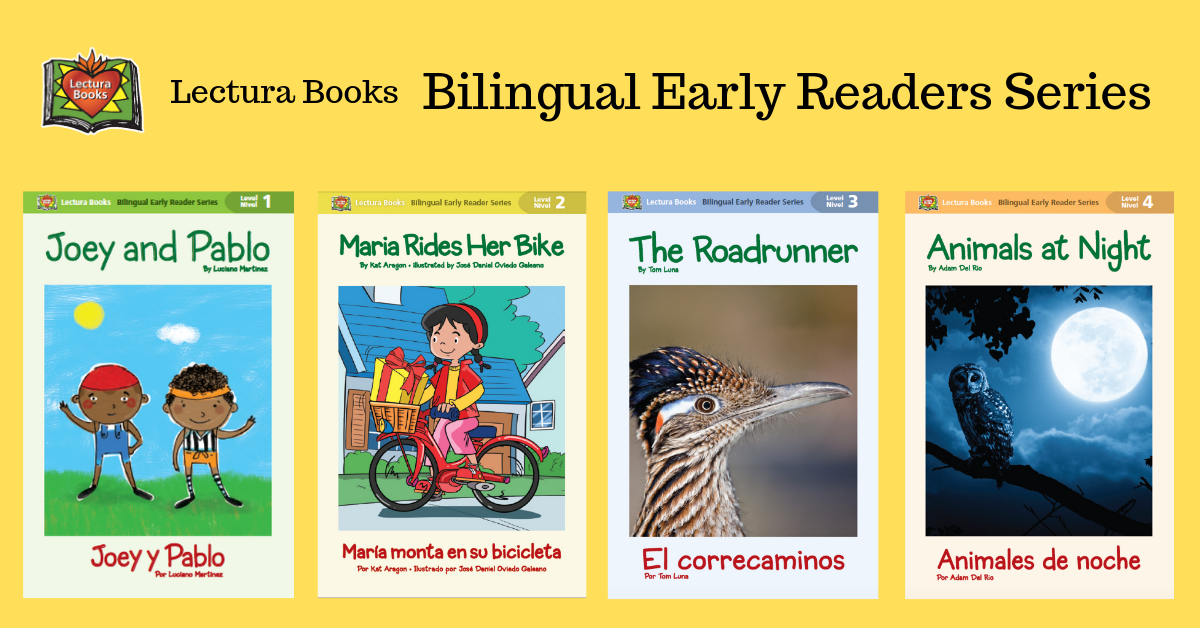 When teaching English Learners (Els) , it is important to place an emphasis on dual literacy instruction. This technique will help young ELs learn English while maintaining and strengthening literacy skills in their native language. An effective teaching strategy for working with ELs is leveled reading. This approach assigns EL students with books that match their literacy skills. With time, EL students' literacy skills improve, and they are assigned books with greater difficulty. If you are looking for leveled reader sets for ELs, we have a series that is ideal to bring into your classroom.
Lectura Books, publisher of award-winning bilingual children's books, is pleased to announce their upcoming Bilingual Early Reader Series. The series contains for four levels of early reader books that are based on standards for reading in English or Spanish or Bilingual options. The series of books includes multicultural images and stories, as well as non-fiction too!
Level 1 readers focus on simple vocabulary, repeating words and matching pictures.
Level 2 readers focus on easy-to-follow dialogue and word clues and offer recognition of key features in a sentence.
Level 3 readers contain multi-syllable words, compound words, and prefix and suffix ID. Additionally, these books help teach elements of stories – beginning, middle, and end. They also feature different points of view.
Level 4 readers include descriptive text, complex sentences, and character development and will help to expand vocabulary and improve the ability to read out loud.
View New Leveled Reader Collections