All across the nation we are seeing the rise of dual language programs. These programs teach in both English and a second language, and they are flourishing. Teachers and educators are seeing the benefit of these programs for both English-language learners and those fluent in English.
Dual language programs are showing great promise in in promoting a bi-literate awareness and a positive outlook toward a more multilingual society. There are now more than 2,500 dual language programs operating in schools throughout the U.S.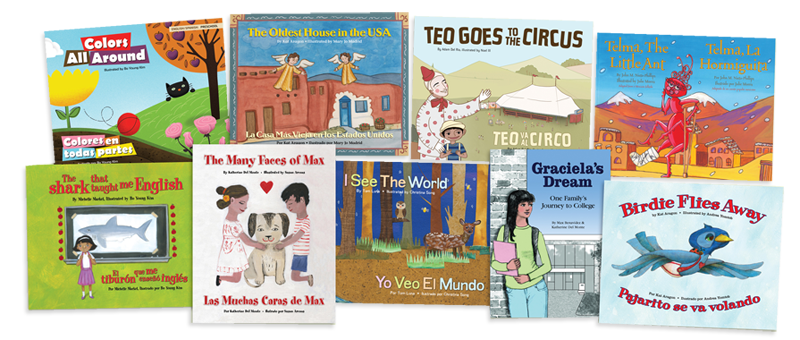 According to Ed Central, "Dual language programs provide dual language learners (DLLs) with instruction in their native language and English with the goal of developing proficiency in both. Beyond that, design and implementation of these programs varies widely. In the District of Columbia, many programs enroll both non-native English speakers and native English speakers. These "'two-way" immersion programs integrate DLLs into classrooms with their native English-speaking peers. They also allow students with varying linguistic backgrounds to learn alongside peers who can model the language they are trying to learn."
These programs were once seen as one-offs, but over the last few years they have become much more popular and widespread. As the New York Times recently reported, "a dual-language program, which means that subjects, like reading and math, are taught in two languages with the goal of making students bilingual… are now coming into favor as a boon to both native and nonnative English speakers, and in areas around the country their numbers have been exploding."
As the Times went on to report, "9 percent of Utah's public elementary students are enrolled in dual-language programs. In Portland, Ore., 10 percent of all students, and nearly one in five kindergartners, participate. Statewide efforts to increase the number of programs, and expand access to them, are underway in states including Delaware and North Carolina."
This is clearly a movement and sign that bilingual awareness is growing and meeting greater acceptance across the board.
At The Latino Family Literacy Project™, each of our age specific bilingual programs engages the parents in reading with their children, reflects the experiences of Latino families, and is centered around universal themes. All materials, books and curricula used are bilingual and in a simple format and are a perfect fit for your Title I and Title III program requirements. This program can be used to teach English language and Spanish language skills and is bilingual for your convenience, and has multilevel English language lessons for English Learners. Find out more today.