In 1995, researchers Betty Hart and Todd R. Risley published a groundbreaking study that found that there is a 30-million word gap between children from low-income families and children from higher-income families. They called it "the early catastrophe." This immense word gap sets the stage for everything that would come later in a child's life. They discovered this by conducting their research in the homes of families.
Through their home-based research, Hart and Risley made two important discoveries. Not only was there a wide discrepancy in the number of words, there also was a wide qualitative difference in what was said. They found that higher-income families provided their children with many more words of praise compared to lower-income children. Here at Lectura Books, we refer to this as the Praise Gap.
In 2009, Dana Suskind, a pediatric surgeon in Chicago, founded the Thirty Million Words Initiative (TMW). Her goal is to close the word gap. By working with the Chicago Public Library and the local Children's Museum, Suskind's TMW is creating enriched learning environments to address the problem.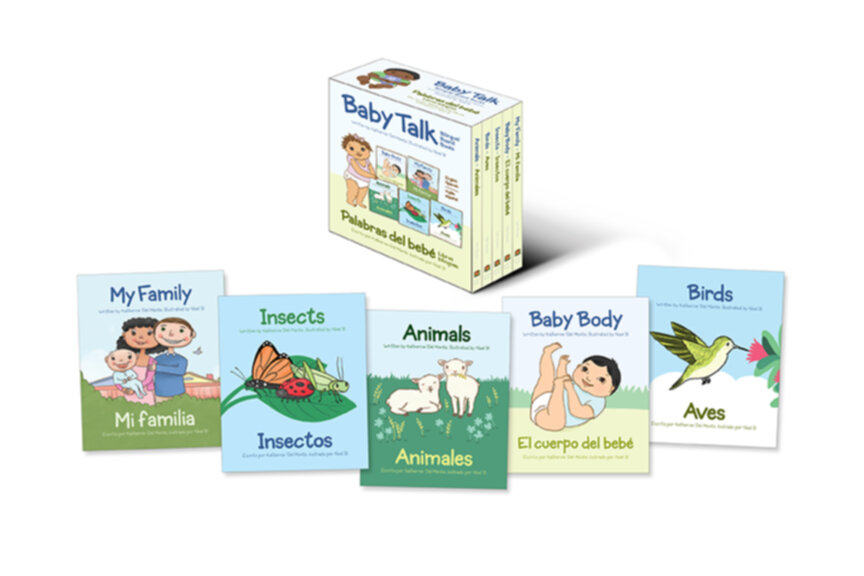 About two years ago, Katherine Del Monte, the publisher of Lectura Books, heard about the 30-million word gap and the praise gap. She decided to help address it—especially for Latino parents and their babies—by publishing a collection of bilingual books called Baby Talk Board Book Series™. The goal of the five-book collection is to encourage parents to talk to their babies and in the process begin to close the word gap and the praise gap.
The Baby Talk Board Book Series™ has fun images for infants and toddlers, and engaging facts to hold the interest of the parents. These books are designed to have parents read them with their children. The positive and enjoyable aspects of the books and the eye-catching illustrations will lead to more positive interactions between parent and baby.
You can learn more about the Baby Talk Bilingual Board Books™ at www.Lecturabooks.com