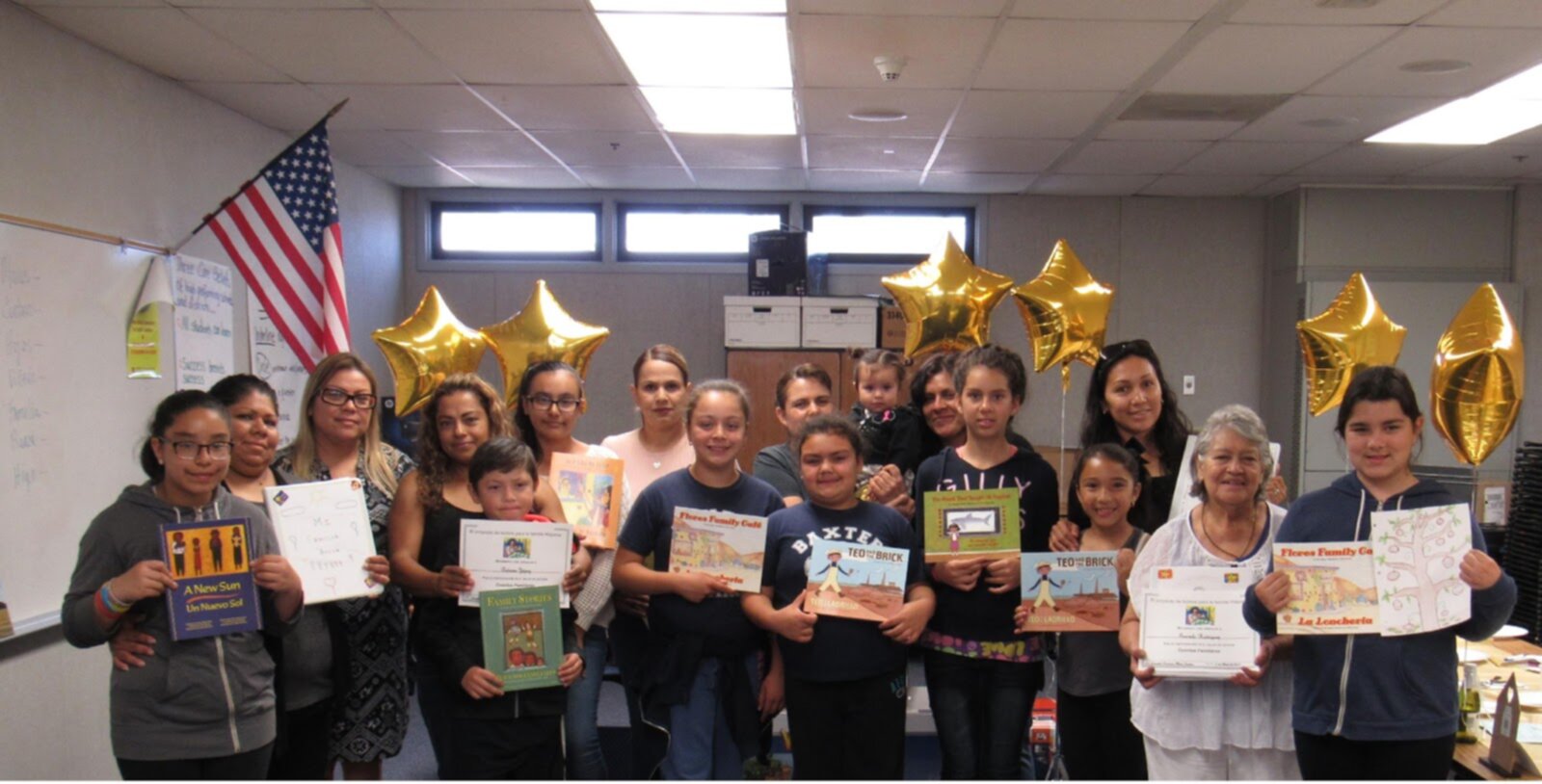 Research shows that the support for home language is important for the academic success of students.  It bridges the home and school connection. Reading aloud at home between parents and kids is one way that parents can be involved in the school-going process with their children.
Bilingual Books have been proven to help foster first and second languages where there are two languages in the home.  The parent can read in their first language, which for Spanish speaking parents might be Spanish. The kids however, are learning English at school and often English is the main focus.  If bilingual books are sent home in Spanish and English, parents can then participate in reading books to their kids, and learn new vocabulary in English alongside their children.
Teachers often wonder how to support the home language of their English learners between their students in the classroom and the parents at home.  They may not have enough EL training or resources to meet the demands of all their students' language skills. Bilingual books are a wonderful tool to bridge the gap between school and home language.  Bilingual books encourage parents to continue reading and communicating in their first language. Two languages in a book can support parents and their kids to develop new language skills together.
Here are 3 easy ways to support the process of reading books with EL kids and parents.
Teacher reads the book in English to students
Teachers can read the book aloud in English to their classroom students.  They can discuss the book and the storyline and help kids to connect to the characters of the book.  Students can identify words they didn't know before reading the book or that they had a hard time pronouncing in English.
Teacher picks out a few keys words in Spanish
Teachers can pick 10 words from the book in Spanish and ask the kids if they know what the words mean in Spanish.   This gives the Spanish speaking kids an opportunity to shine. Then the teacher can review the words in both Spanish and English in the classroom.   They can practice pronunciation together in the classroom and have fun with the new words.
Parents can read the book at home in either English or Spanish
Depending on the language skills of the parents, they can opt to read the book in Spanish or English.  Perhaps parents will read the book in Spanish, and the student can read the book in English back to their parent(s).  Both parent and student can review the vocabulary words highlighted in Lectura Books' bilingual books, which make it much easier for parents to facilitate.