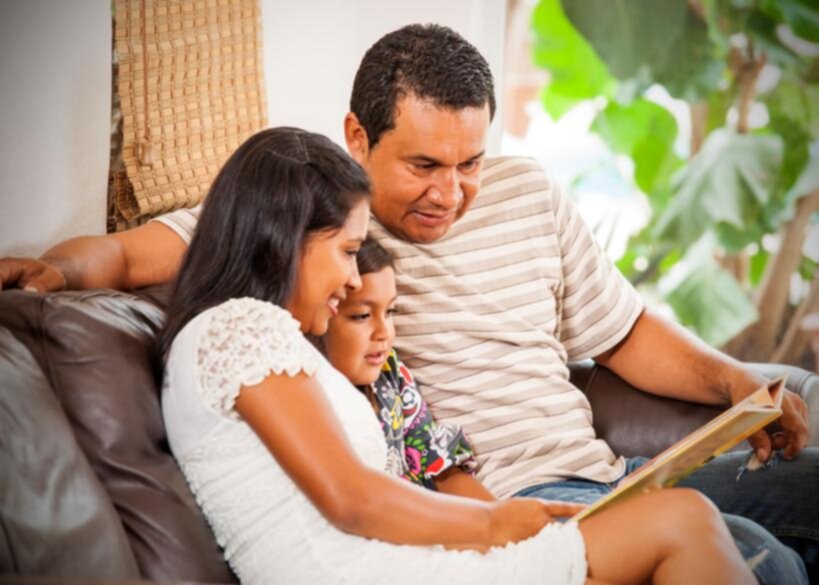 When parents and their children read together, they learn together. When you use culturally engaging books, it helps Spanish-speaking parents to connect to the literature and characters in the story. This helps to foster more discussions and language opportunities, which we know are particularly important to English learners.
Unfortunately, not all households have books and parents may not have funds to purchase books. Our books are packaged to be affordable for schools and districts to purchase and are available in sets of multiple titles to pass out to parents. In addition, our books are designed specifically for literacy development and have vocabulary review built into the book, so parents can build new vocabulary alongside their kids.
Ideally staff would be trained to provide a culturally competent parent involvement program at their school. In response to the immediate need for resources for schools to support and help parents during the current closures, we are offering our bilingual book collections with FREE downloadable bilingual activities to help parents and students. We also offer easy to follow, step-by-step instructions for parents to support a regular reading routine using our books to build academic skills with reading, vocabulary and ESL exercises.
The FREE downloadable activities will guide parents by providing simple instructions in English and Spanish so that parents learn how to build oral literacy skills, vocabulary, comprehension, and writing prompts using fun activities with their kids. Our new early readers are with multicultural images and nonfiction stories and are offered in English only, Spanish only, or Bilingual formats.
See Collections for Home Use