---
Staff Development for Bilingual Educators working with Spanish-Speaking Families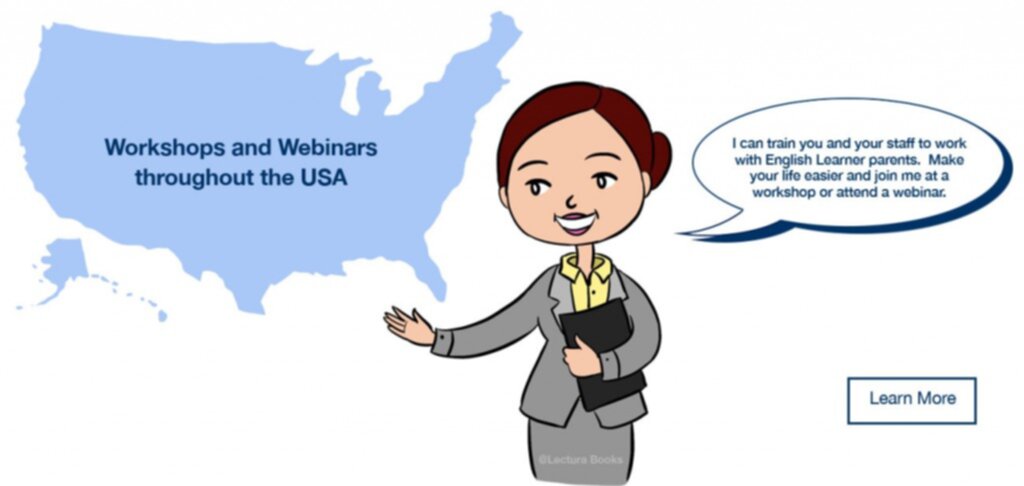 School and District Staff Development Workshops in California
Our focus is to provide California staff development for teachers and school staff to work with Spanish-speaking parents and children for English Language Development for strong literacy and reading skills using our Family Stories Curriculum™.
The Latino Family Literacy Project™ has responded to the fast growing need for teacher training, effective curricula, meaningful books and strong English outcomes with Hispanic parents of California. We offer in-person workshops, webinars, and District-wide workshops and can provide school staff with the most inspirational program training for Parent Involvement for Spanish speaking parents to meet your school or district's goals for Title I or Title III, Afterschool, Migrant and ESL Programs.
Join us at a California workshop, webinar, or schedule a workshop at your district. We can make your life a whole lot easier! We'll even provide the breakfast.
---
Staff Development
"What I enjoyed most about this training was the expertise of the trainer. It was great workshop – perfect background information, all research-based. I love the way it was structured for input, comments and deeper understanding for cultural differences. Very thoughtful. One of the best bilingual reading programs around!"
– Dr. Cheryl Wolfel, Director of Second Language Programs
Community Consolidated School District 15
Palatine, IL
---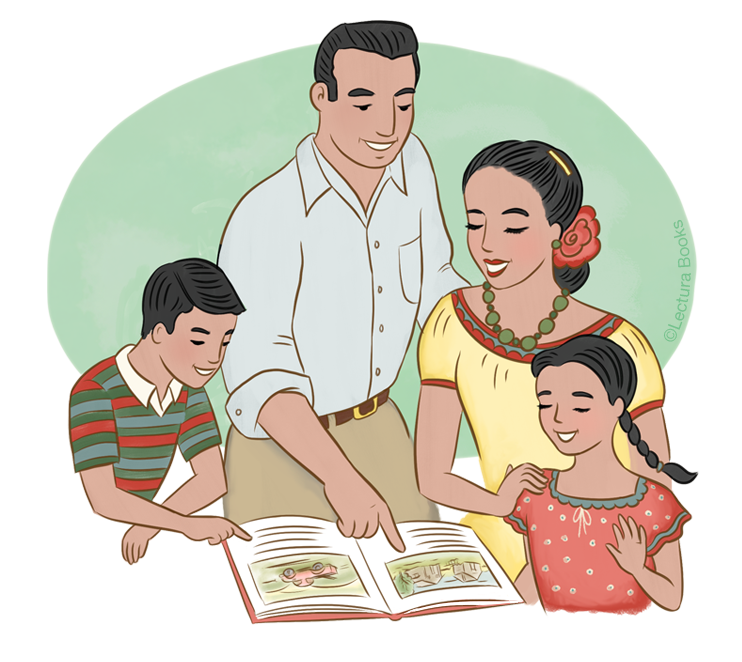 California Parent Programs
Our programs and curricula are fully bilingual (Spanish and English) and so are our bilingual books! Use the language you want without the hassle of translating. Each program is easy and fun to implement and perfect for school districts within California. We'll help school educators get proper training in guiding Hispanic parents with involvement in their child's education.

---
---
In-Person Workshops
A 3.5 hour training for the implementation of programs offered by The Latino Family Literacy Project™ is provided for teachers, administrators, bilingual aides, and parent coordinators of California. Once trained, our programs are a perfect fit for Hispanic parents for Title I and Title III Parent Involvement programs. Candidates need to be trained only once to be able to implement any of our programs, since they are structured with the same format, and can choose to implement any age-specific program.
Register Now!
Online Webinars
A 1.5 hour online training that is grade level specific is offered by The Latino Family Literacy Project™. The webinar will cover research and trends, provide a cultural foundation and framework for understanding Hispanic parents and how to get them involved in the school community, age-specific program training, and ELD tools and curriculum.
Register Now!
California District-wide Workshops
For a minimum of 15 attendees, we will come to California for a private 3.5 hour workshop at the date, time, and location of your choice. Your staff will be trained to use all of our age-appropriate programs. The district-wide workshops are available at no additional charge beyond the standard registration fee per person. Select a date for your workshop and contact us!
Reading Programs for California
---